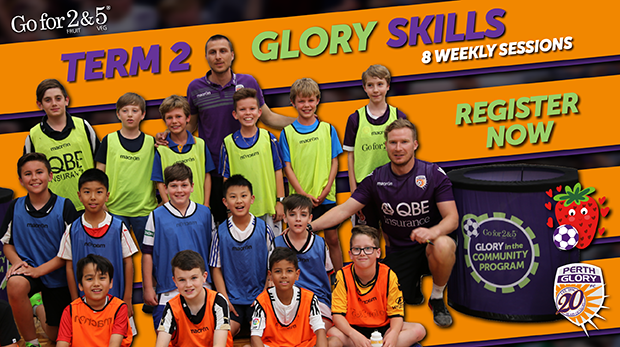 Registrations are now open for Term 2 Go for 2&5 - GLORY SKILLS.

Since it's beginning in 2011, Go for 2&5 - Glory Skills Clinics has continued to offer a pathway from recreational learning to Perth Glory GDC and Perth Glory NPL. Many of our players in our representative teams and development centres began their learning under Michael and Stephen in the Go for 2&5 - Glory Skills program.
Term 2  Go for 2&5 - GLORY SKILLS:
Continues to feature new tricks and skills taught by your favourite PGFC Players and  your Coaches Stephen Purton and Michael Garcia, also back are the Perth Glory FC sponsor special giveaways.
Glory Skills will assist in growing your child's confidence and will develop lasting friendships from participation in a sport they love.
Go For 2&5 - GLORY SKILLS PROGRAM DETAILS: 
Start Date: Monday 1st May 
Finish Date: Monday 19th June
Duration: 8 Weeks 
Loftus Recreation Centre
Cnr Loftus & Vincent Streets, West Perth 
4pm-5pm (6-9yrs)  |  5pm-6pm (10-12yrs)
Mondays 1 May - Monday 19 June  2017 (8 Weeks)
The first hour of coaching (4 – 5pm) is for U5 – U9 juniors
The second hour of coaching (5 – 6pm) is for U10 – U14 players.
 
Head Coach: Stephen Purton
Total Investment $200 or only $25 per session  (total 8 Sessions)
Click HERE to download the 2017 Go for 2&5 - Glory Skills flyer!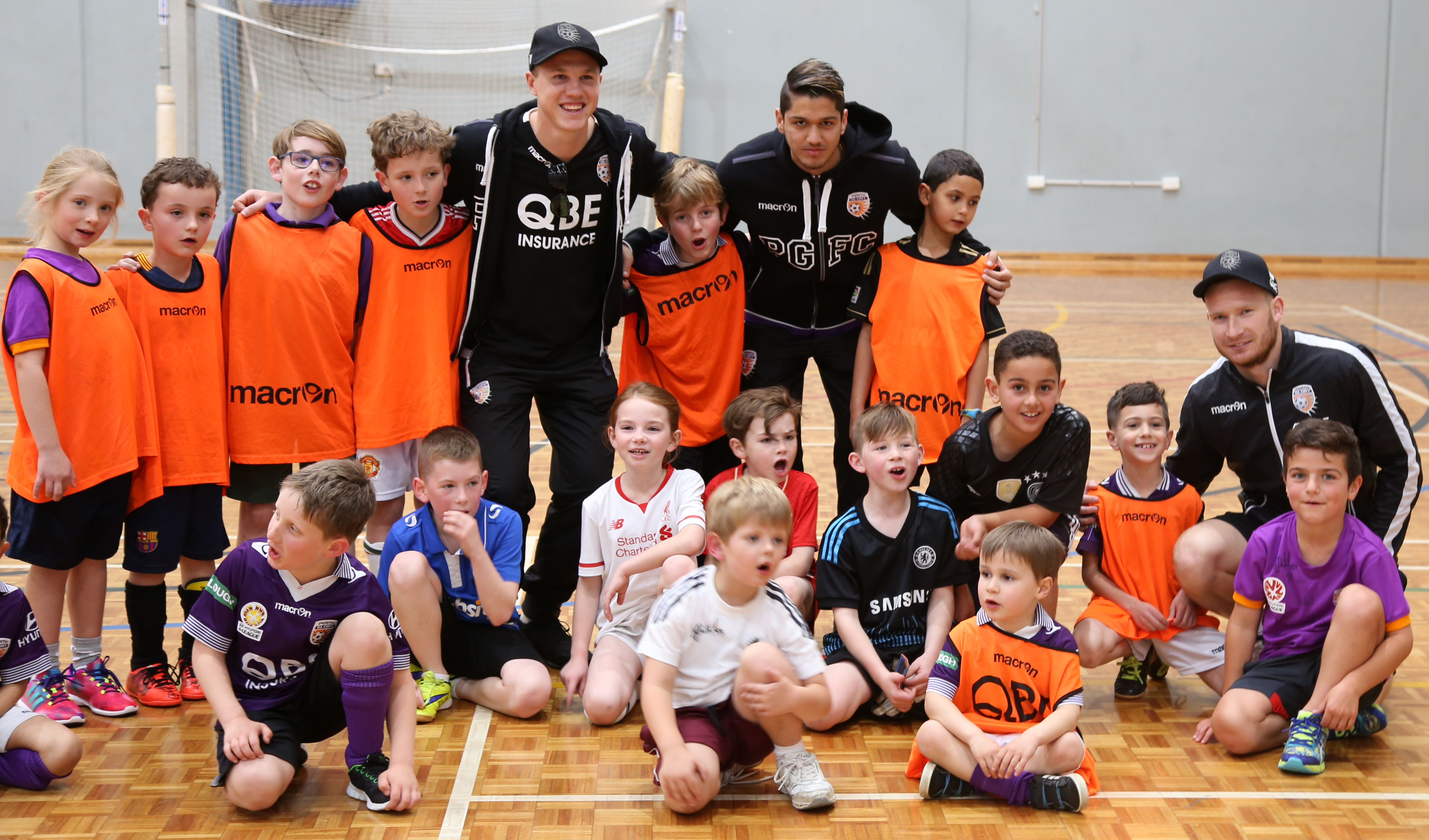 Testimonials:
"My boys just love Stephen's coaching, he has a wonderful way with the children and they always come home with a smile on their faces!" 
"In Glory Skills I have learnt new skills from Michael like where to position myself and how to never give up and really enjoy myself at the same time! I love the Glory Skills program and I think I have improved at each session. Thank you Glory Skills."
"The feedback we consistently receive from parents and players alike is that Stephen Purton and Michael Garcia are providing a dynamic learning environment where each child no matter their ability consistently experiences fun and enjoyment. The quality of the detail given is something unrivalled by any coaching provider in West Australia. We've had huge numbers in term one and can't wait to get started in term two." - Community and Development Manager Callum Salmon
If you have any further questions please email community@perthglory.com.au or call the office on 9492 6000