2016 has seen strong numbers in all of our programs as well as new initiatives designed to support the Member Federation's during the Football West season.
We are proud to report that we've had over 25 local clubs participating in Go for 2&5 - Club Based Training during 2016 combining with Perth Glory FC's coaches to form partnerships to improve the young players.
Melville City, Bayswater City, Carramar FC, Forrestfield United, Canning City, Western Knights, Lynwood United and Tuart Hill are all some of the proud participants in Community and Development's newest program.
Michael Carbone of Bayswater City commented, "Bringing Callum and Steve to Bayswater City has allowed our junior players to experience coaching from an A League club that is unrivalled in Western Australia. The Glory offer quality coaching and each child always leave the training session wanting more football. I'd recommend the Community Department's coaching to every junior club."
Greg Maclean of Carrmar FC agreed, "We loved Michael Garcia's training and we will continue with it next year as per usual!"
Community and Development Manager Callum Salmon said, "Club Based Training has been a great success, we've consistently had outstanding feedback and we are always receiving enquiries. We aim to provide quality coaching to the club's players, engage the participants with our Glory players and hopefully we'll see new fans at our games in the A League season too."
Clubs recently visited: Tuart Hill, Carramar, Melville City.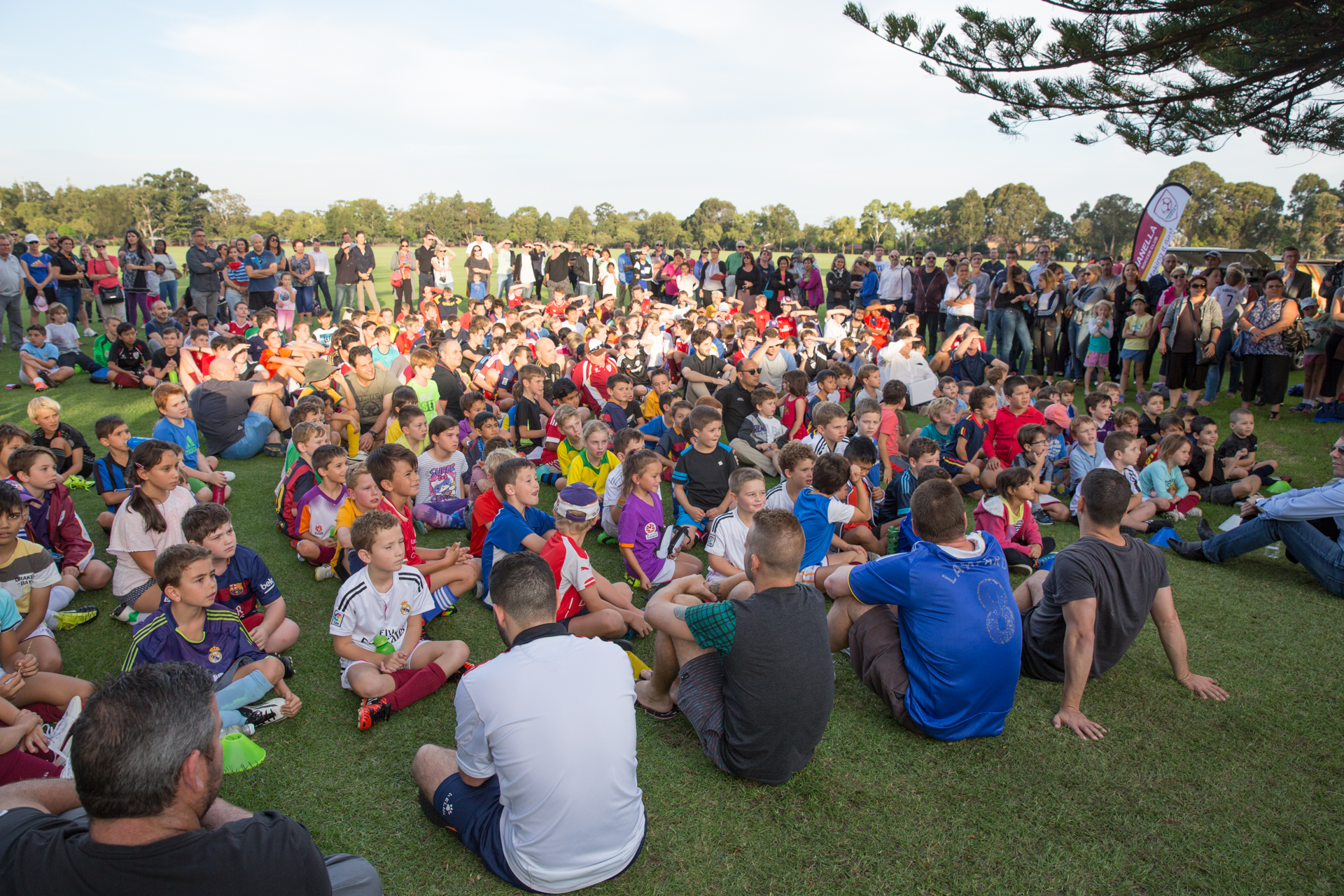 Testimonials
"The inputs of the coaches have been fabulous and they have made it a very enjoyable experience that has fostered a passion for learning and playing the sport that our boys want to play the sport professionally." Anjali Chugh

"Great work from all those involved, to generate the enthusiasm and excitement in a youngster would have meant that they engaged with them well during the sessions. I thought it was a really good day, all the boys seemed to have a great time. It was great that the players were able to give their time for all the participants. Very well run." Chung Ching Choi
"We loved Michael Garcia's training and we will continue with it next year as per usual!" Greg Maclean of Carramar FC
To enquire about a Go for 2&5 - Club Based Training program at your club please email community@perthglory.com.au
  and have your club come and join in the fun.