Two Perth football teams represented Australia at the recent World Masters Games in Auckland, New Zealand. Branded by Football West and supported by Perth Glory, the Black Swans women's teams played in the 40 plus and 50 plus women's football categories.
Groups were made up of teams from all over the world, with Australia, Canada and the United States filling the bulk of all entries. Both WA teams finished in the top two of their groups, making the quarter finals out of 36 teams overall.

The World Masters Games are the biggest sporting event in the world by competitor numbers. Football has the biggest athlete category, with over 2000 athletes of the 28,000 that registered for the NZ Games. World Masters philosophy is all about participation and allows athletes of all abilities and ages of 35 and up to enter (varying with some sports).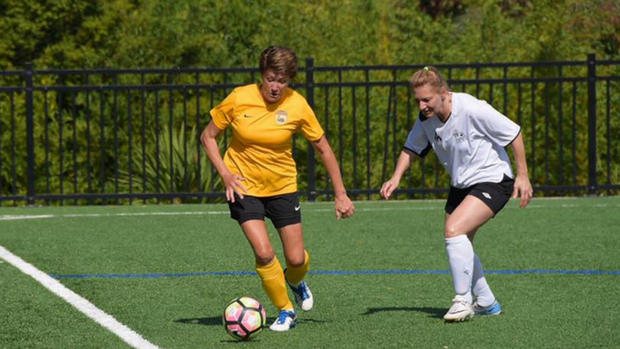 Perth Glory supplied the Black Swans teams with Glory merchandise, which the teams were able to exchange with players from other countries. Exchanging gifts is a huge part of the mateship, camaraderie and participation at the Games. It also promotes spreading the Glory brand globally!

The New Zealand Games is the second World Masters Games where Glory has supported WA teams, after Torino, Italy, four years ago. 

Glory played their part in the Swans fundraising with a signed and framed Sam Kerr W-League shirt raising $500 towards the Black Swans team costs. Kerr went on to win W-League Player of the Year for Glory.
​
Maybe one day there will be a former Perth Glory player representing WA at the World Masters Games!