Halpin, 47, played in the NSL for Glory in the late 90s alongside his brother Troy.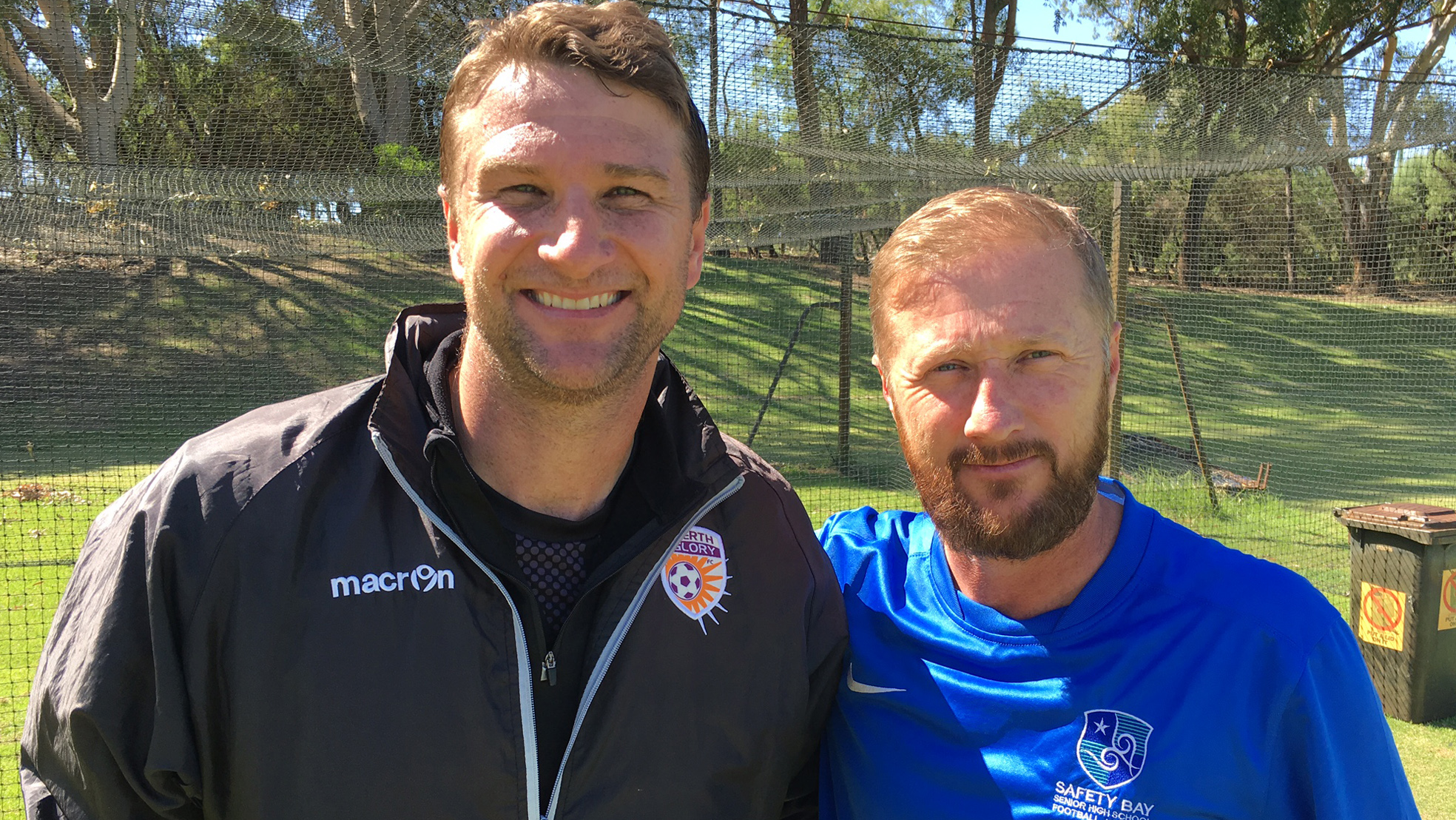 Life after football has led Halpin to teaching where he is currenlty playing a leading role in Safety Bay's specialist football program.
He is also the head coach of the state school girls team.
During his visit he caught up with long time friend and the club's goalkeeping coach Danny Milosevic. While the pair didn't actually play together, (Milosevic and Troy were teammates for one season) they have vowed to remain in touch.
Meantime Reiners was ecstatic to have been visited by students from his former school.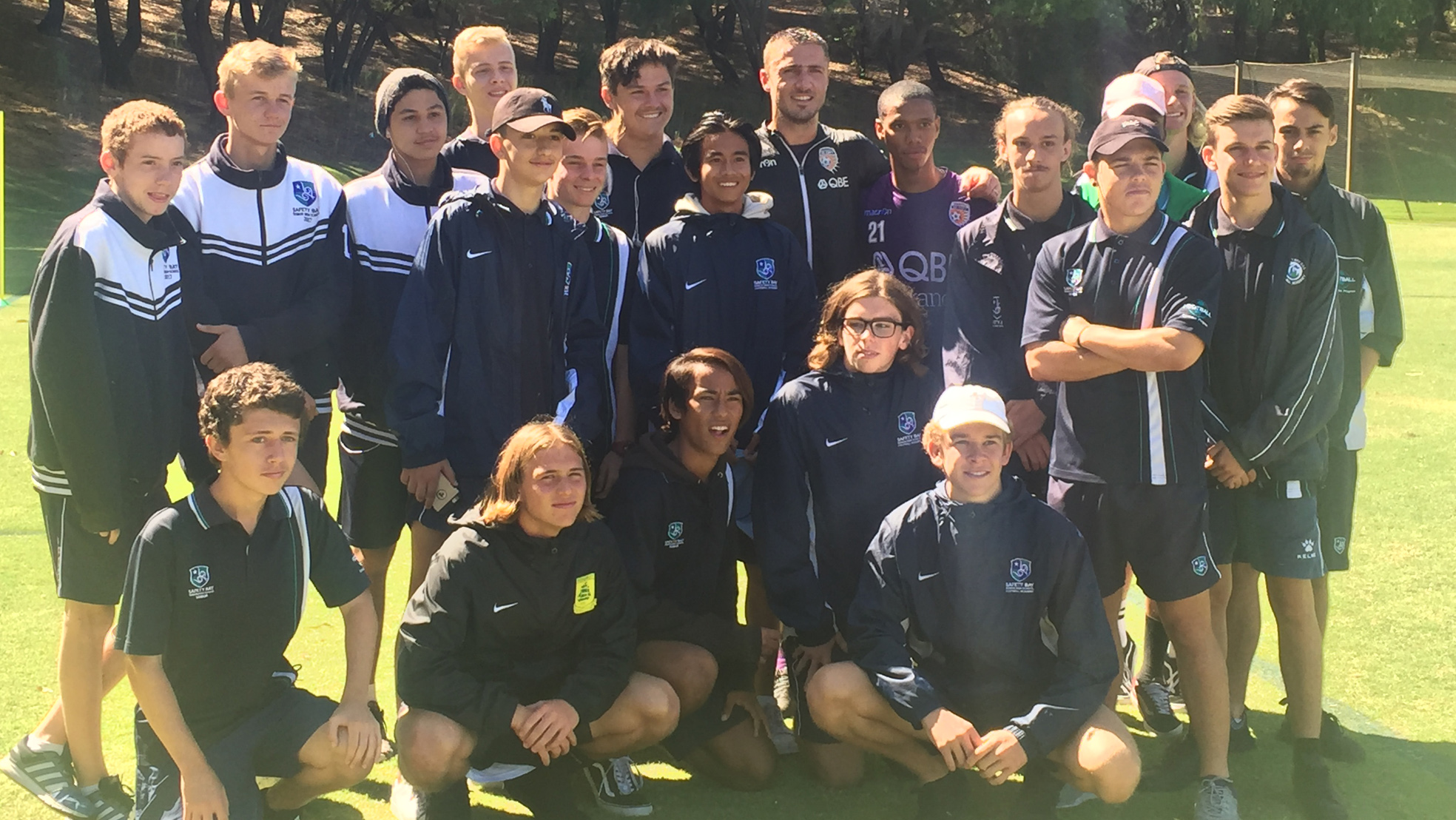 The 19-year old has been training hard and will be pushing for selection to re-gain a presence in the team's Hyundai A-League matches.
The team has the weekend off but is focsed on its Round 24 encoutner against table-toppers Sydney FC on March 26 at nib stadium.